This is a common chronic inflammatory skin disease, which manifests as red patches covered by greasy scales in specific locations. Its cause is not fully understood, but the role of a fungus from the Malassezia family in its onset has been clearly identified. There are two main forms: one affects infants in the first days of life and the other affects adults, with a course of flare-ups and remissions. It is a benign but very troublesome disease.
What is
seborrhoeic dermatitis?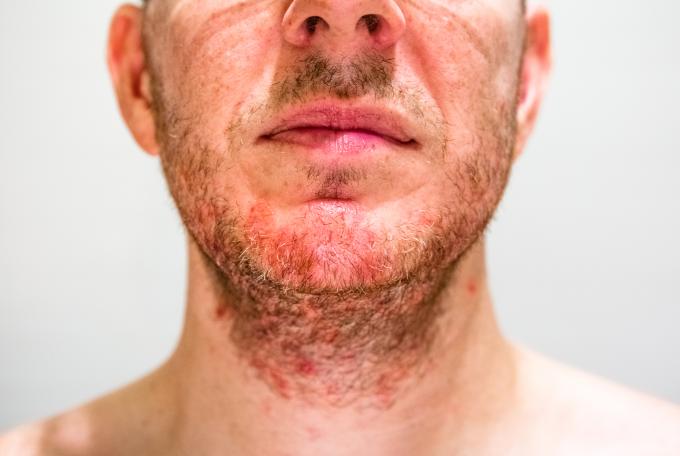 In adults
This is an inflammatory skin disease characterised by red patches that are more or less covered with yellowish flakes with a predilection for seborrheic areas, i.e., the areas where sebum is the most abundant. Sebum is a skin-protecting oily substance secreted by the sebaceous glands. Seborrheic dermatitis therefore affects the face, especially the nasolabial folds, sides of the nose, eyebrows, eyelids, the retroauricular region and the external auditory canal.
On the scalp, it cause diffuse dandruff. It can extend to the chest in the intermammary cleft and the interscapular area. In very rare case, the groin folds and genitals can be affected. Itching is common, especially on the scalp, but not always present.
It progresses in flare-ups triggered by stress, fatigue, overexertion and emotional problems. Conversely, the sun and holidays promote remission.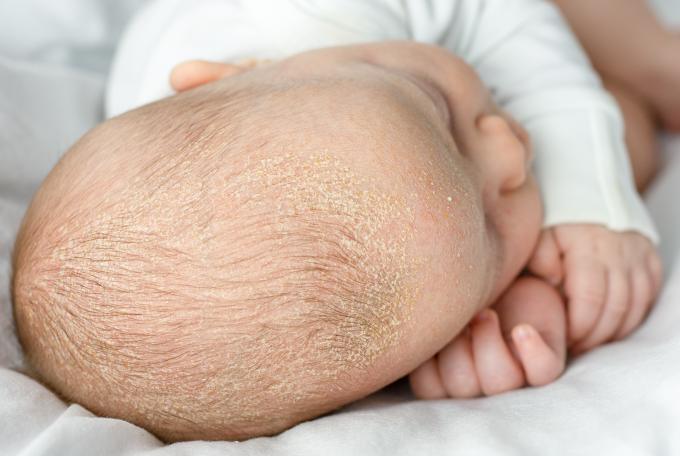 In infants
Seborrheic dermatitis occurs in the first days of life generally around the first month and before 3 months. It starts on the scalp in the form of thick, adherent scales, commonly known as "cradle cap". All skin folds can also be affected, the armpits, neck folds, navel, groin folds and the bottom in the form of red patches.
This "bipolar" involvement distinguishes seborrheic dermatitis from eczema in infants. In rare cases, the entire skin surface can be affected. The course most often progresses to spontaneous resolution around the age of 6 months. Sometimes psoriasis or atopic eczema may appear later in life.
What causes seborrheic dermatitis?
It is not fully understood, but several factors indicate that lipophilic yeasts in the Malassezia family play a prominent role. In fact, these yeasts are more numerous in people with seborrheic dermatitis, and antifungal treatments are effective.
The current hypothesis is that there is thought to be, rather than excessive Malassezia growth, an abnormal host response to these fungi. It would also appear that there is a predisposition to this dermatosis, probably involving an immune disorder, although this has not yet been able to be demonstrated.
The very high frequency of seborrheic dermatitis in immunocompromised patients (especially HIV) and Down's syndrome supports this hypothesis.
This dermatosis is also more common in Parkinson's disease, although there is no clear causal relationship.
Treatment of seborrheic dermatitis
As with many types of chronic inflammatory dermatitis, no treatment can offer a definitive cure. However, topical antifungal treatments are effective and can be repeated.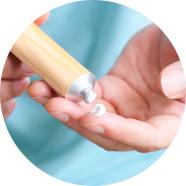 Antifungal treatments
There are different forms depending on the site to be treated: creams for the face and trunk, lotion for body folds, shampoo for the scalp. Topical corticosteroids are not usually recommended for this condition except in very rare cases. If there is very significant involvement, use of an oral antifungal may be helpful.