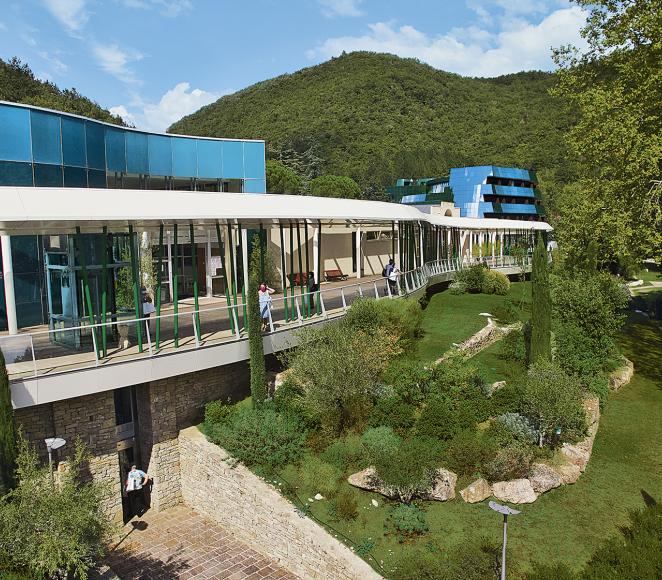 The medical hydrotherapy team
The Avène Hydrotherapy Center is attentive to the needs of your skin through high-quality treatments, a warm welcome and personalized care.
Every year, the Hydrotherapy Center welcomes approximately 2,800 patients (eczema, psoriasis, atopic dermatitis, burn-related scarring, post-cancer scarring, ichtyosis)
Personalized welcome and high quality treatment management, always in tune with your skin's needs
Open from March to November, the hydrotherapy centre lives up to its history, fulfilling its dermatological vocation by pulling out all the stops so that you find a true feeling of well-being during your hydrotherapy. All skin treatments are provided by licensed and experienced professionals.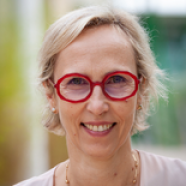 Sophie Mery
Director of the Thermal Center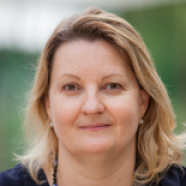 Laurence Lautier
Quality and Scientific Projects Manager, Doctor of Pharmacy Assistant Manager - Administration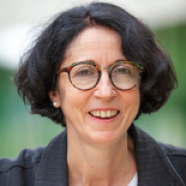 Luce Saquet Fabrizi
Assistant Manager - Administration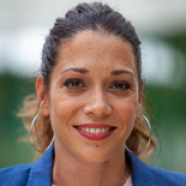 Célia Guevara
Head of the Skin Health Education Workshops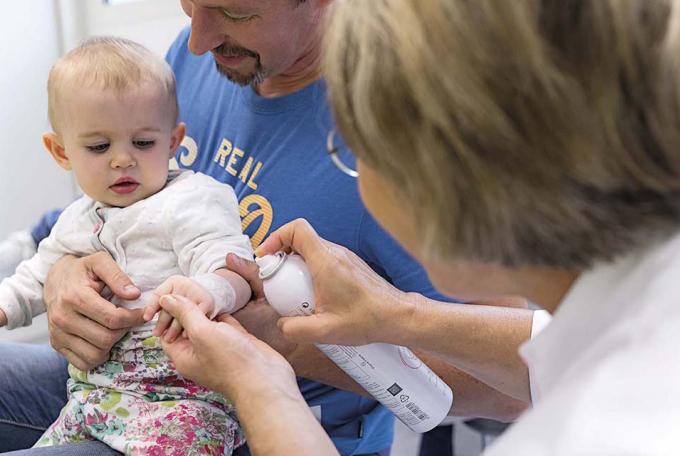 Hydrotherapy Staff
The treatment team, our thermal spa therapists:
Céline Lluis, Christine Caumette, Corinne Rivière,  Elisabeth Bini, Maéva Beneitone, Maryline Daniel, Nadia Dumont, Nicolas Malien de Campsavy, Patricia Courtial, Valérie Barthélémie, Valérie Jankowski.
The Sensicure team, our hydro-aestheticians:
Géraldine Salas, Léa Kociak, Marie Claire Roussey.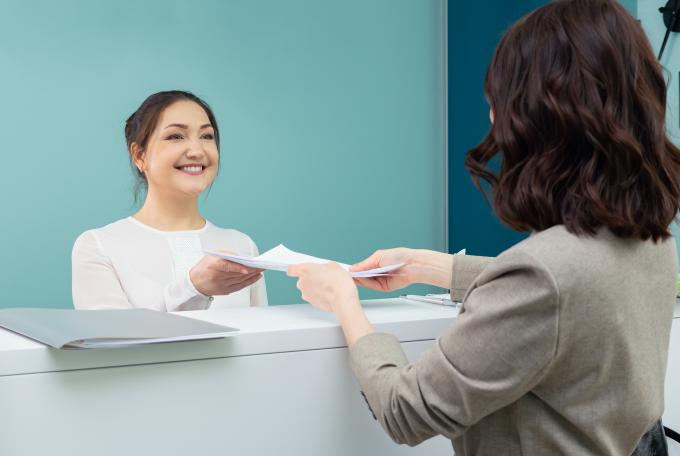 General and hydrotherapy practitioner
Dr Laurentiu GOLOGAN  Dermatologist and Venereologist
Dr Farida CHEKRAOUI  General Practitioner    
Dr Marie Agnès EBERT  General Practitioner    
Dr Philippe TRUCAT  General Practitioner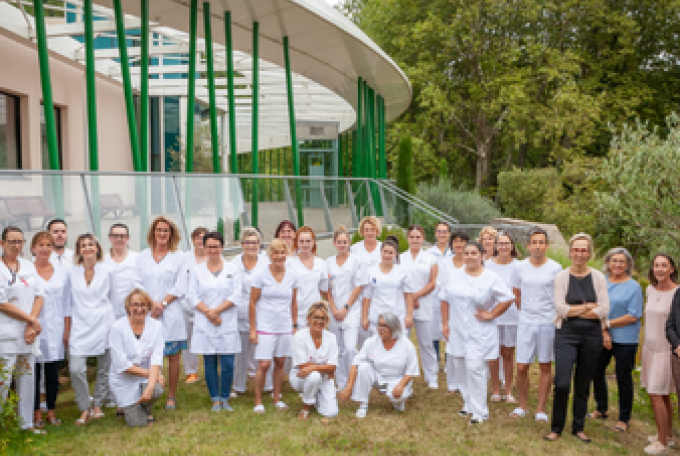 Au cours de votre séjour, 
vous serez pris en charge par :
Nos Infirmières
Nos Agents Thermaux
Nos Socio-Esthéticiennes
Nos Masseurs Kinésithérapeutes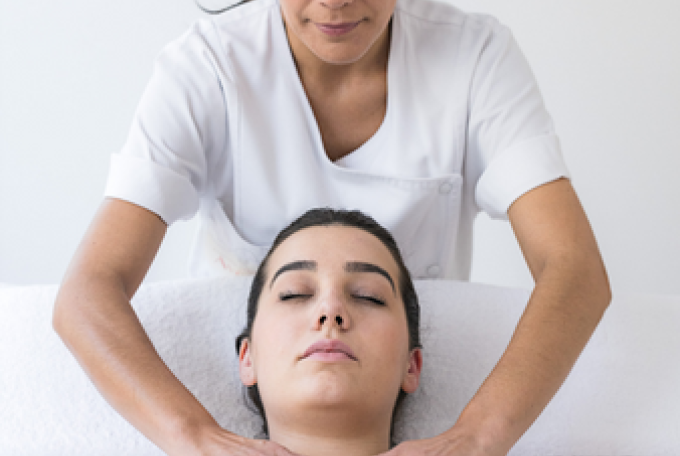 Pour des soins de bien-être,
Vous profiterez du savoir-faire et de l'expertise de : 
Nos Hydro-Esthéticiennes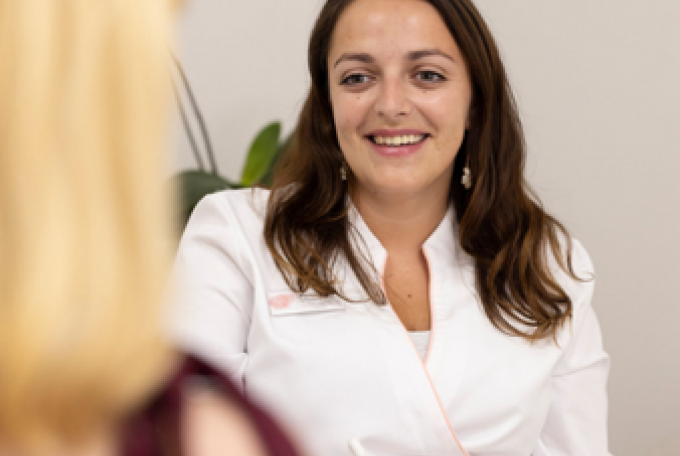 Pour améliorer votre quotidien,
Vous bénéficierez de précieux conseils de la part de :
Notre Infirmière
Notre Diététicienne
Notre Educateur APA
Notre Psychologue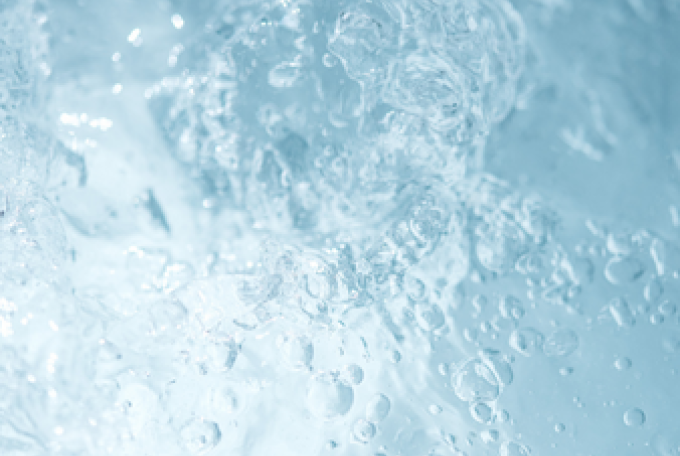 La qualité de notre eau thermale
est contrôlée quotidiennement par :
Nos Techniciennes Qualité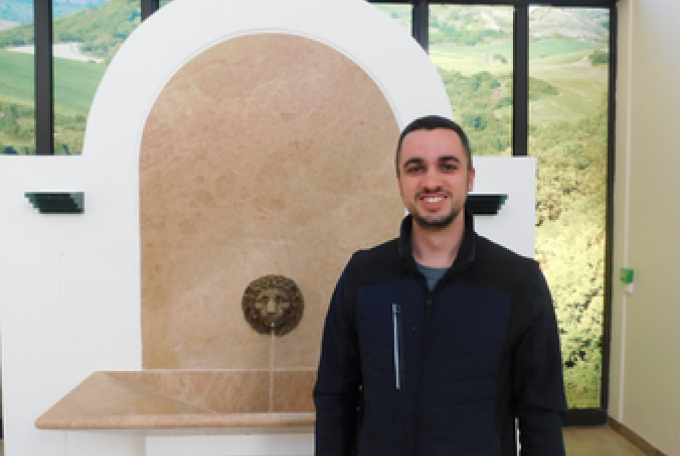 L'Equipe Technique
Oeuvre dans l'ombre pour que votre cure se déroule dans les meilleures conditions possibles
Dermatologic Expertise for your skin
The Avène Hydrotherapy Center is entirely dedicated to dermatology and the treatment of skin conditions such as atopic dermatitis, eczema, psoriasis, scars and burns, post-cancer, ichthyosis, etc. Today it offers the most modern medical equipment combined with the world-renowned quality and efficiency of its thermal water. This demand for quality was rewarded in 2010, when the Avène Hydrotherapy Center was the first spa entirely dedicated to dermatology to obtain Aquacert HACCP Thermalisme®Certification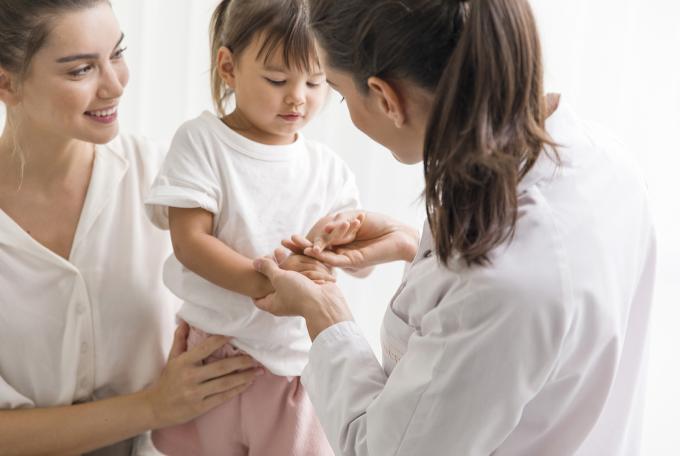 Unique Know-How
From the beginning of April to the end of November, Avène welcomes its patients in a Hydrotherapy Center worthy of its history and dermatological calling.
Its elegant architecture is perfectly integrated into the natural site of the Sainte-Odile Spring. The facilities offer leading-edge medical equipment, in a friendly and warm atmosphere, delivering effective hydrotherapy treatments for adults as well as children.
First opened in 1990 and later extended in 2004, the Hydrotherapy Center is headed by a team of young and passionate professionals. It is particularly adapted to the treatment of children.
They represent over 20% of our patients, having established the Orb Valley as their kingdom. Adults come to us with equal amount of pleasure, enjoying the soothing and relaxing effects of both our treatments and the preserved natural setting of the Center.
Our other treatments and intensive therapies