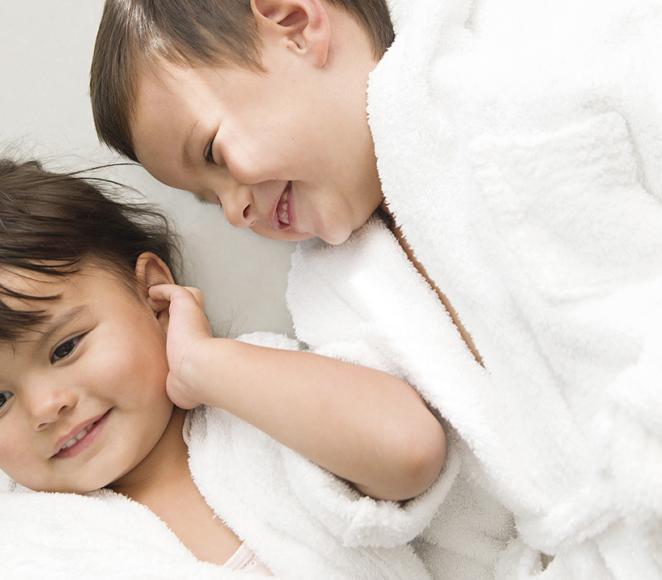 Hydrotherapy treatments for children
The Avène Hydrotherapy Centre: also a haven for children !
Avene Center offers special treatments in the form of gentle and adapted therapies for your child.
Why coming to Avene
hydrotherapy center ?
Eczema, atopic dermatitis, psoriasis, ichthyosis, scars and burns, are the main issues.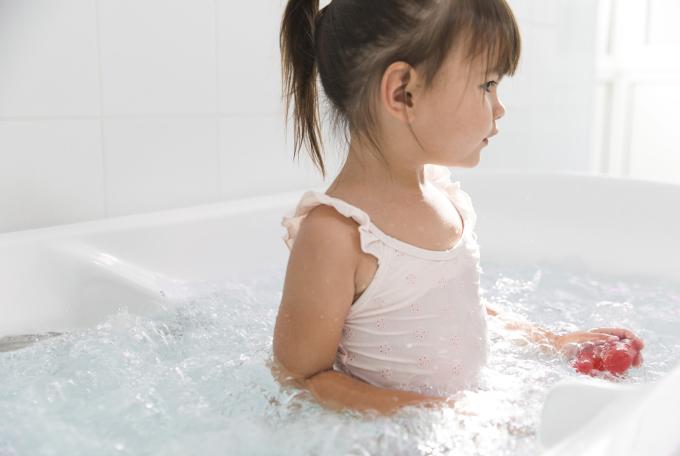 At the end of the hydrotherapy treatment
From the very first treatments, Avène thermal spring water produces its soothing, anti-irritant and antipruritic effects on chronic dermatoses. Once the treatment has concluded very significant improvements are seen in both children and adults.
A study conducted over eight seasons on over 10,000 patients suffering from atopic dermatitis, 30% of them children, demonstrated the benefits of the hydrotherapy treatments with a reduction of more than 41.6% in the clinical scores (measured by SCORAD - SCORing Atopic Dermatitis).
Subsequently (in the following months)
An improvement of the children's quality of life was also demonstrated with improved sleep, less scratching, better acceptance of skin care and more participation in everyday activities appropriate to their age.
Preparing for the hydrotherapy treatment and organization
Did you know?
Your treatment could be covered by health insurance.
Ask your primary care doctor to prescribe it to you.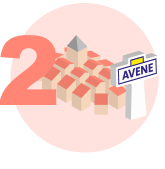 Book accommodation
Children must be accompanied by an adult during the stay.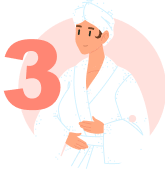 Book online
You can also download the registration form
Hydrotherapy treatments are suitable for babies and children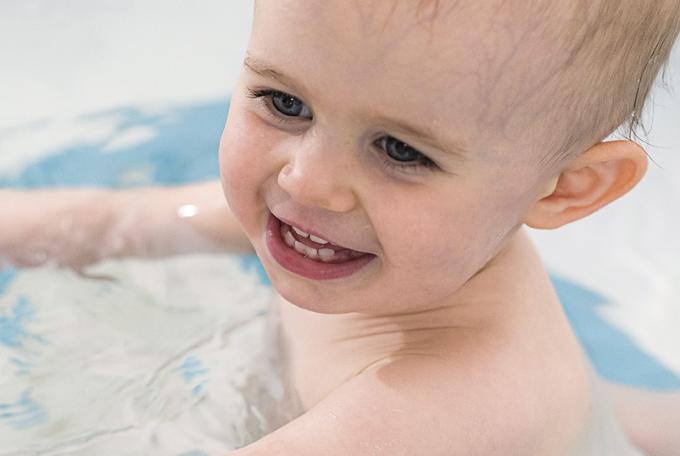 The treatments included in your child's treatment programmes reflect their age, the condition, and the location of the lesions.
Supported by a multidisciplinary team (hydro-therapists, nurses, physiotherapists, doctors), you will accompany your child throughout the treatment programme
(one adult per child per session is recommended).
The daily programme for your child will take 90 minutes. It is made up of a maximum of 4 treatments from among :
Simple baths (for babies) or aero-hydromassage baths for children
All-over showers, all-over sprays (children)
Localized spray treatments for the face, hands or scalp (children)
Local applications of thermal water compresses (babies and children)
Under water massages (children)
Filiform showers (children)
Conferences and Workshops
Talks presented by dermatologists
You will find many practical tips for taking care of your child's skin : The right way for gently washing, a method of applying emollient creams to moisturize the skin can become a really pleasurable time.
Come and learn
From an early age, tips and tricks for avoiding scratching without blaming the child or family.
Applying emollients
Tailored workshops
Hygiene and Hydration
Applying emollients
Alternatives to Scratching
Creation of the anti'scratching box
Relaxation
Medical makeup for teens and preteens
Discover the workshops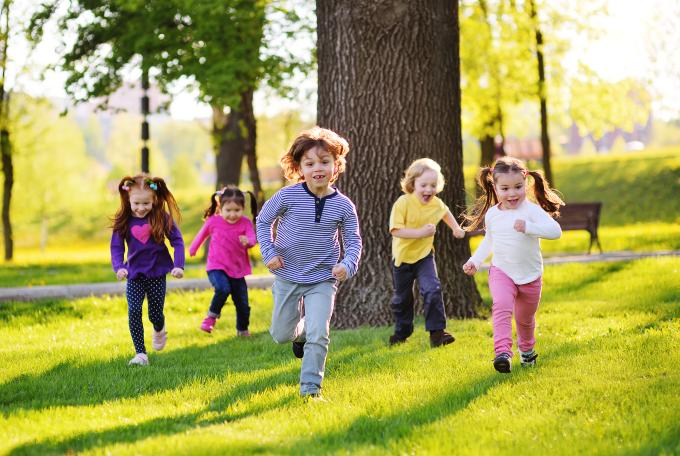 Activities for younger and older children
Children aged 3 to 12 are welcomed by professionals and state qualified activity leaders at the kids' club "les Mûriers" where a range of activities are proposed every day.
Activities service close to the Centre
What they're saying about it :
Our patients views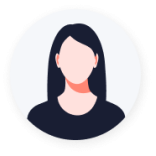 Thanks Avène for having taking care of my 2 years old brother. We can now play easily together with my brother Amin. I'm pleased to see him going well.
Jasmine, 10 years in 2019
Our other treatments and intensive therapies