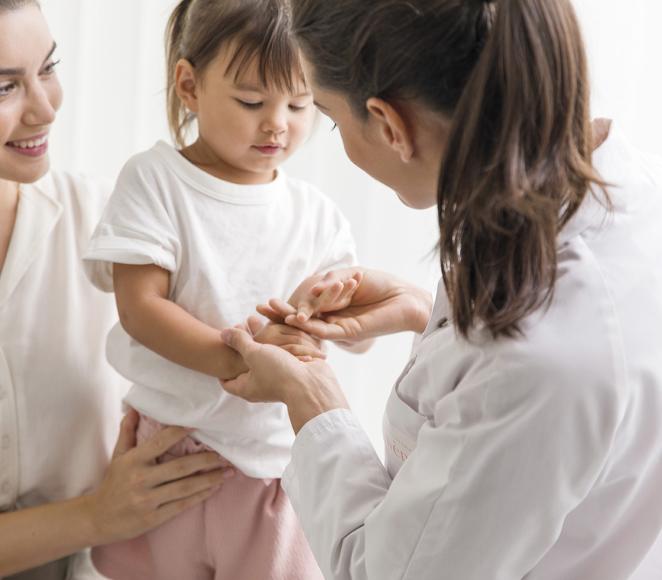 Skin health education
CONFERENCES & WORKSHOPS
A program of Conferences and Practical Workshops to help patients to better manage their pathology.
In addition to the actual hydrotherapy treatments, the Avène Hydrotherapy Center staff offers a complete programme of conferences and educational workshops for patients and the parents of child patients, to enable them to take care of their health in a global and personalised way.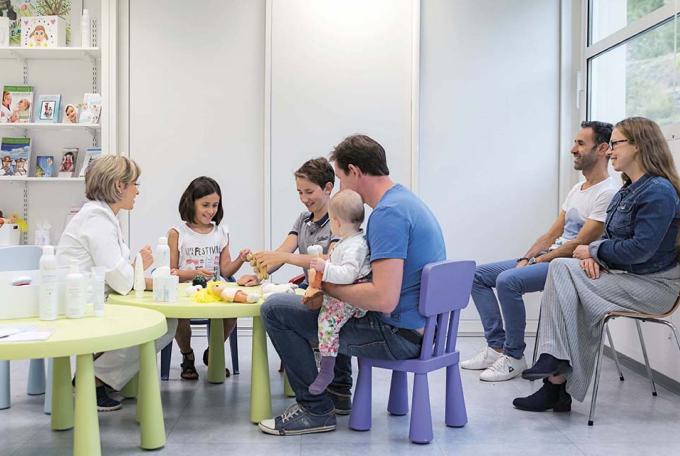 Why hold workshops and conferences during therapy
Undergoing hydrotherapy treatment at Avène is often synonymous with learning about relief and the pleasures of a gentler life style
This is why we considered it important to provide Workshops and Conferences for our patients to help them learn how to better manage their condition on a daily basis and teach them about the right preventive measures that will prolong the beneficial effects of their treatment, prevent flareups and quite simply reduce anxiety and stress.
Take advantage of these sessions, which are also an opportunity to talk and share experiences.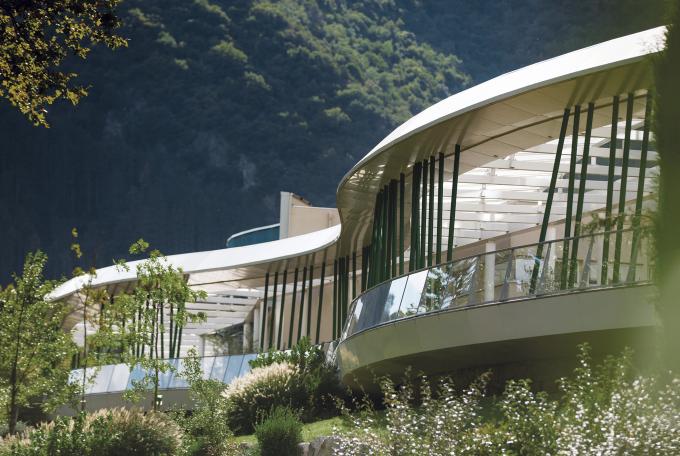 What are conferences about ?
The conferences we offer are very important moments of exchange to understand the illness, the dynamics of care and the effects of sport and stress on health, and ultimately better manage their own situation.
"Welcome meeting and information about Avène hydrotherapy" An opportunity to learn all about Avène thermal spring water, its properties, its history, the therapy programme and the treatments. And to ask any questions you may have…
"Dermatology" will tell you need to know about atopic dermatitis and psoriasis.
"Physical Activity and Health" addresses the health benefits of physical activity and sport
Workshops for children and parents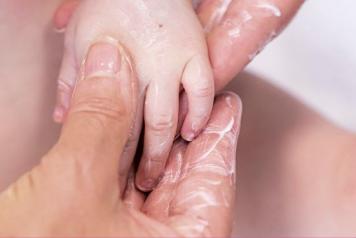 Emollient application worshop for children
Two techniques are introduced to either apply the emollient in a fun way, or while de-stressing:
a rhyme to make a game of the application,
and using a massage to apply cream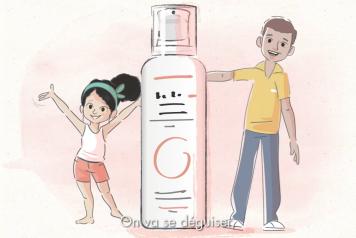 Applying cream can be fun
We offer a fun way to get children to apply their emollient daily. The objective here is to transform an unpleasant task into a game that helps children apply their emollient.
Coco and Leo's rhyme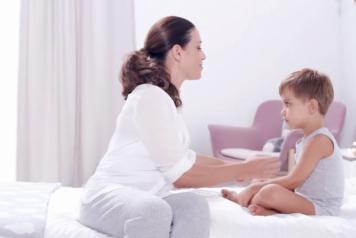 The massage technique
Massaging with an emollient ensures reinforced skin softness and an opportunity for bonding between parents and children, and thereby improved acceptance of treatment.
Applying the emollient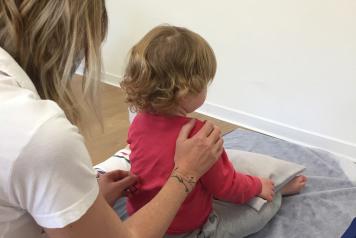 Relaxation for children
During this workshop you will share a moment of bonding and relaxation with your child. You will learn exercises that are easy to reproduce at home to relax your child.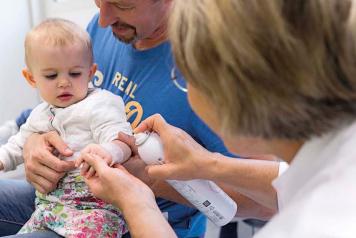 Alternatives to scratching workshop
This workshop teaches a behavioral approach to itching. Thanks to explanations and demonstrations, you will learn what to do to better anticipate flareups of itchiness.
Creation of the anti-scratch box workshop
By creating their own anti-scratch box, the children appropriate the alternatives to scratching in order to transform the effort of not scratching into a game.
Well-being and make-up workshops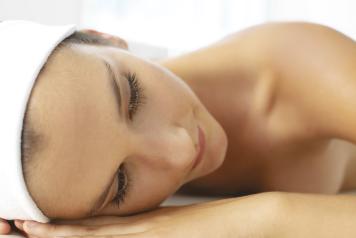 Well-being and relaxation
Method to learn how to "let go", get rid of your stress and regian calm and serenity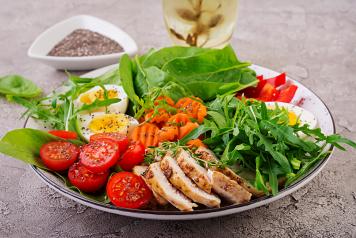 Diet to support your health capital
Optimise your health with nutritional advice from a dietitian.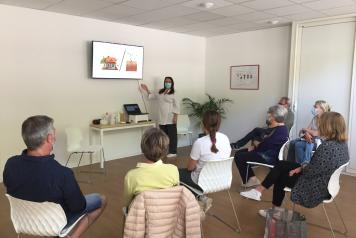 Hygiene and Hydration workshop
This workshop will provide advice on good hygiene and appropriate hydration for your condition, working to complement your medical treatment... It will also help manage your dermatosis in the context of daily life.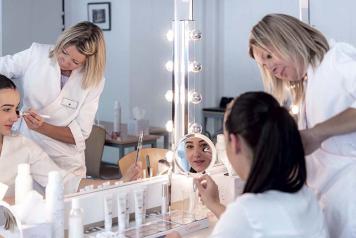 Medical makeup workshop
With the assistance of an expert, this workshop teaches how to best use the specific techniques of evenly concealing cutaneous imperfections on the face and body. It is intended for both men and women, irrespective of their condition...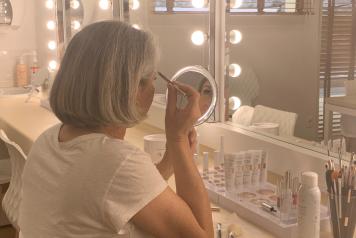 Rejuvenating Makeup Workshop
Because illness can cause signs of aging to appear early, in this workshop you will learn make-up techniques that rejuvenate the face.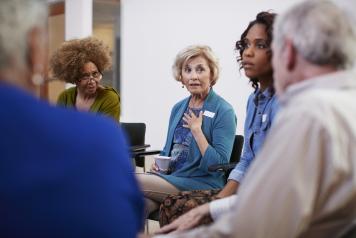 Expression and exchange workshops
Led by a clinical psychologist, these workshops are spaces for meeting, listening and exchanging ideas and experiences where everyone can express themselves freely, with other people living in similar situations.
Our other treatments and intensive therapies