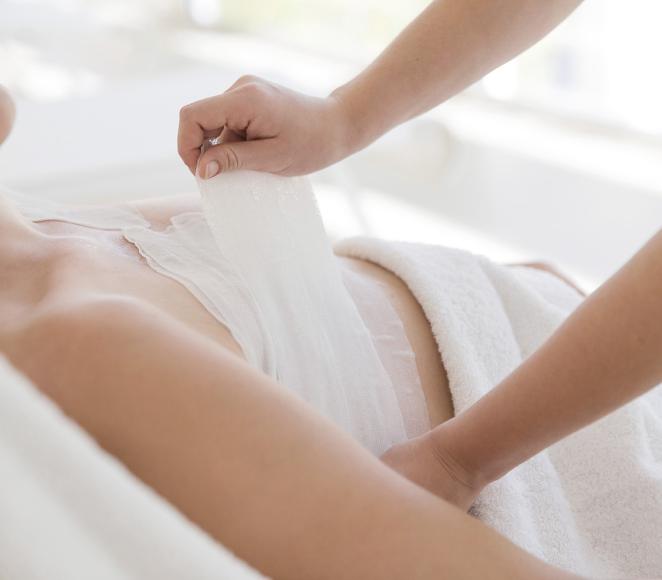 Post-cancer hydrotherapy
Avene center has extended its dermatological expertise to the skin and oral side effects of cancer treatments. It is in a warm and caring atmosphere that our medical-thermal team welcomes you for a unique experience.
Why is Avene thermal spring water good for me ?
When your skin has been severely tested and you experience the essential need to reclaim your body and regain healthy skin.
Avène Hydrotherapy Center is internationally renowned for its dermatological treatments.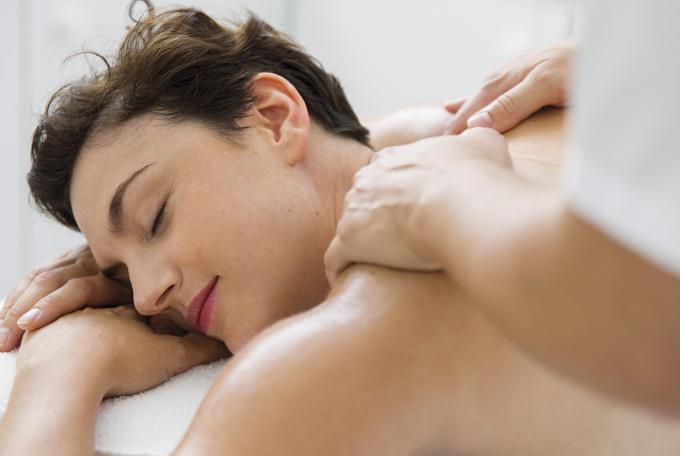 Physical and mental reconstruction
The wide range of available treatments are remarkably effective: patients are comforted by the supportive attitude and the high degree of attention they are given. They find great relief through the hydrotherapy and hydrating treatments and through the assistance they receive during therapy.
Avene Hydrotherapy treatment : scientifically proven efficacy
A clinical study conducted at the Center made it possible to demonstrate a significant improvement in Quality of Life, but also in the principal signs of skin discomfort related to breast cancer treatments (chemotherapy, surgery, radiotherapy). (1)
(1) Dalenc F, Ribet V, Rossi AB, et al. Efficacy of a global supportive skin care programme with hydrotherapy after non-metastatic breast cancer treatment : a randomised, controlled study. Eur J Cancer Care. 2017; e12735.
https://doi.org/10.1111/ecc.12735
Treatment results
Before / After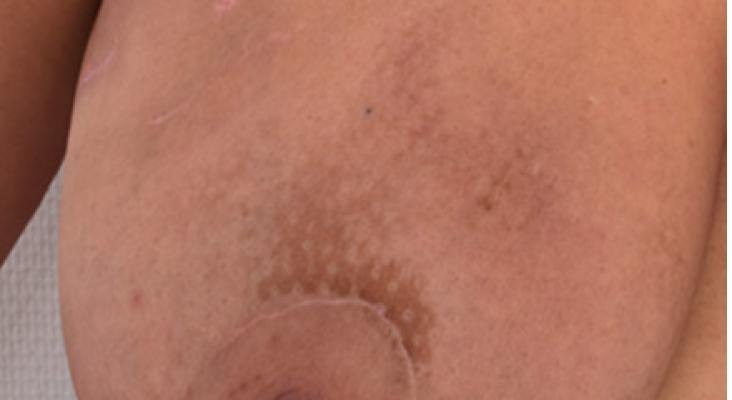 Book your post-cancer treatment
Select one of the treatments below; your choice will be customised for you.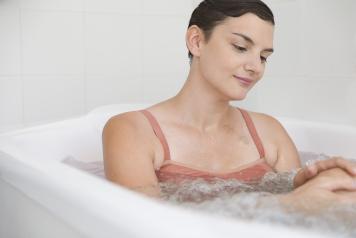 Conventional cure
Dermatological treatment
A treatment adapted to your condition. Our hydrotherapy doctors evaluate and choose the care that is best for you.
Health insurance coverage
Duration :18 days
Advance payment : €60
Second orientation : yes
Book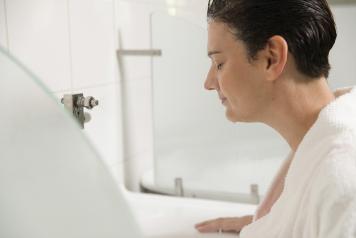 Unlimited treatment access
Upon arrival, to make your days run smoothly, we offer you a personalised care programme designed by a hydrotherapy doctor.
Duration : 6, 12 or 18 days
Advance payment : €100
Book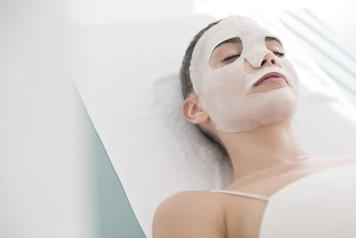 Specific moisturising care
Our specific treatment packages complement the traditional hydrotherapy programme. When prescribed by a doctor, this emollient-based treatment provides comfort and hydration.
Moisturising dermatological care
Face care with emollient cream
Book
Tailor-made hydrotherapy treatment program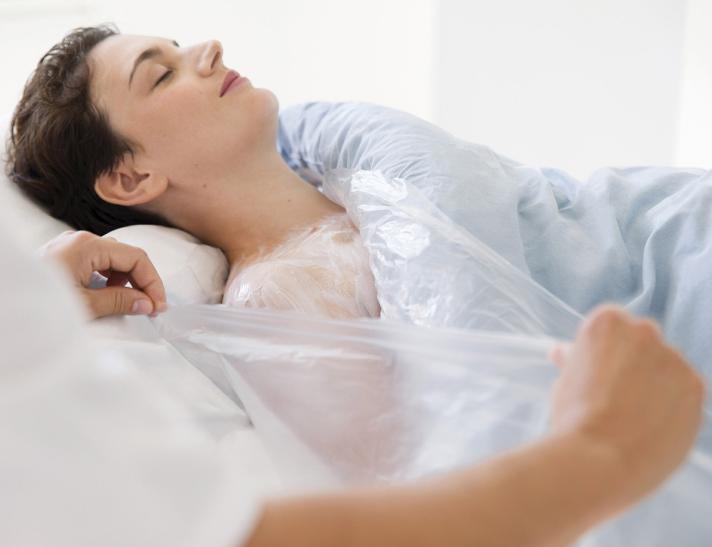 Dermatological Hydrotherapy treatments
Hydromassage Bath
Showers and general sprays
Filiform shower
Scalp Spraying
Localized Spraying
Thermal water compresses
Underwater massage
Oral hydrotherapy treatments
Mouthwashing bath
Oral spray
Gingival shower
Dermatological hydrating treatments
Body wrap with emollient cream
Moisturizing modeling massage of the body
Facial treatment with emollient cream
Complete scalp treatment
Nos Ateliers Santé Post-Cancer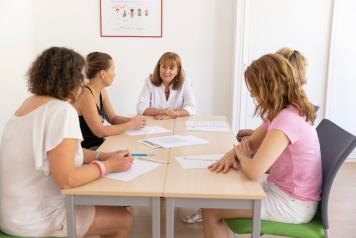 Notre Programme d'Education Thérapeutique
Notre programme d'ETP : Me ressourcer après un cancer
Ce programme s'adresse aux curistes adultes dans la phase après cancer ayant des effets secondaires cutanés liés à des traitements anti-cancéreux. Il se déroule sur environ 10h à 14h, à réaliser pendant les trois semaines de cure.
Découvrez notre programme d'ETP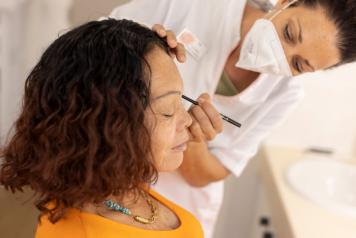 Nos Ateliers à l'unité
Tout au long de votre cure, vous aurez la possibilité d'assister à des ateliers pour vous informer et vous aider à mieux vivre au quotidien. Vous pourrez ainsi adopter les bons gestes de nutrition, d'activité physique, apprendre à mieux gérer le stress et vous réapproprier votre corps. Profitez de ces moments, également propices à l'échange et au partage
Découvrez nos ateliers santé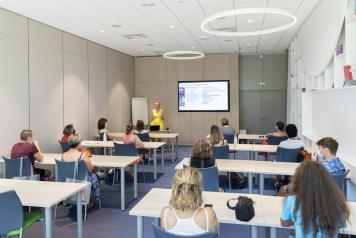 Nos Conférences
Les conférences que nous proposons sont des moments d'échange importants pour comprendre la dynamique des soins, les effets du sport sur la santé, et au final mieux gérer sa propre situation.
Découvrez nos conférences