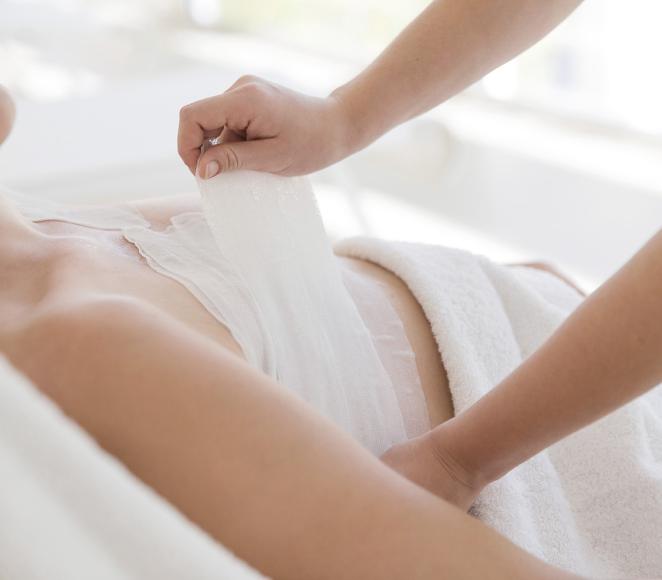 Post-cancer hydrotherapy
Avene center has extended its dermatological expertise to the skin and oral side effects of cancer treatments. It is in a warm and caring atmosphere that our medical-thermal team welcomes you for a unique experience.
Why is Avene thermal spring water good for me ?
When your skin has been severely tested and you experience the essential need to reclaim your body and regain healthy skin.
Avène Hydrotherapy Center is internationally renowned for its dermatological treatments.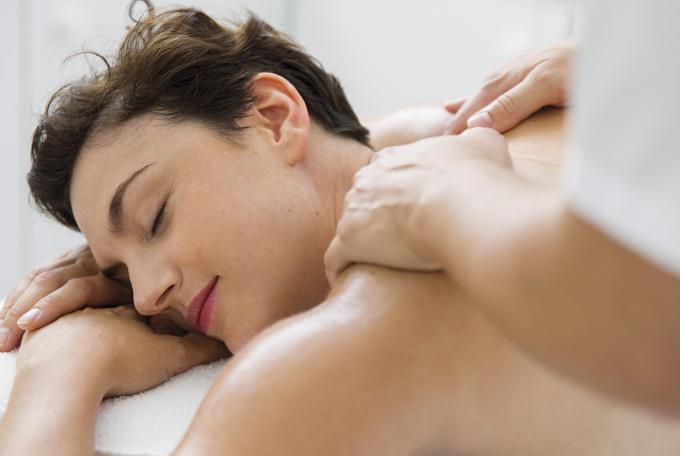 Physical and mental reconstruction
The wide range of available treatments are remarkably effective: patients are comforted by the supportive attitude and the high degree of attention they are given. They find great relief through the hydrotherapy and hydrating treatments and through the assistance they receive during therapy.
Avene Hydrotherapy treatment : scientifically proven efficacy
A clinical study conducted at the Center made it possible to demonstrate a significant improvement in Quality of Life, but also in the principal signs of skin discomfort related to breast cancer treatments (chemotherapy, surgery, radiotherapy). (1)
(1) Dalenc F, Ribet V, Rossi AB, et al. Efficacy of a global supportive skin care programme with hydrotherapy after non-metastatic breast cancer treatment : a randomised, controlled study. Eur J Cancer Care. 2017; e12735.
https://doi.org/10.1111/ecc.12735
Treatment results
Before / After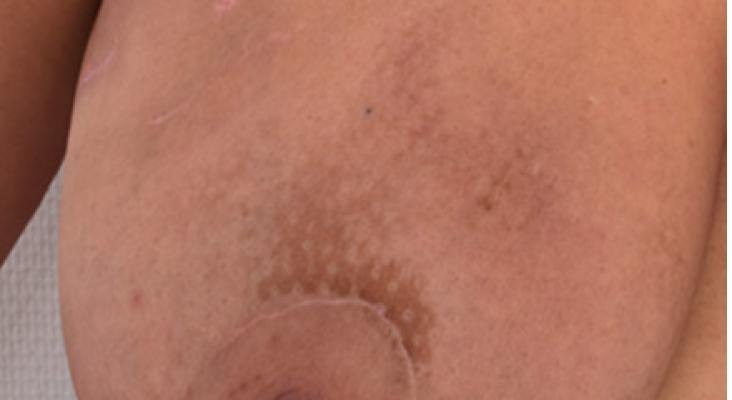 Book your post-cancer treatment
Select one of the treatments below; your choice will be customised for you.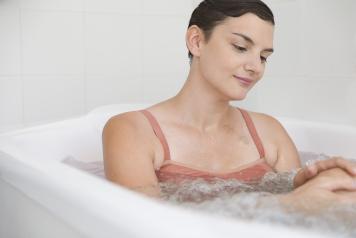 Conventional cure
Dermatological treatment
A treatment adapted to your condition. Our hydrotherapy doctors evaluate and choose the care that is best for you.
Health insurance coverage
Duration :18 days
Advance payment : €60
Second orientation : yes
Book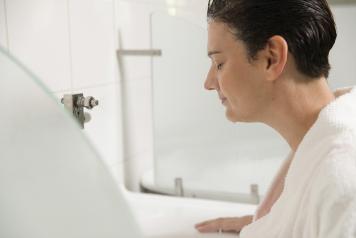 Unlimited treatment access
Upon arrival, to make your days run smoothly, we offer you a personalised care programme designed by a hydrotherapy doctor.
Duration : 6, 12 or 18 days
Advance payment : €100
Book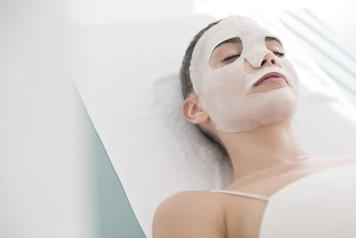 Specific moisturising care
Our specific treatment packages complement the traditional hydrotherapy programme. When prescribed by a doctor, this emollient-based treatment provides comfort and hydration.
Moisturising dermatological care
Face care with emollient cream
Book
Tailor-made hydrotherapy treatment program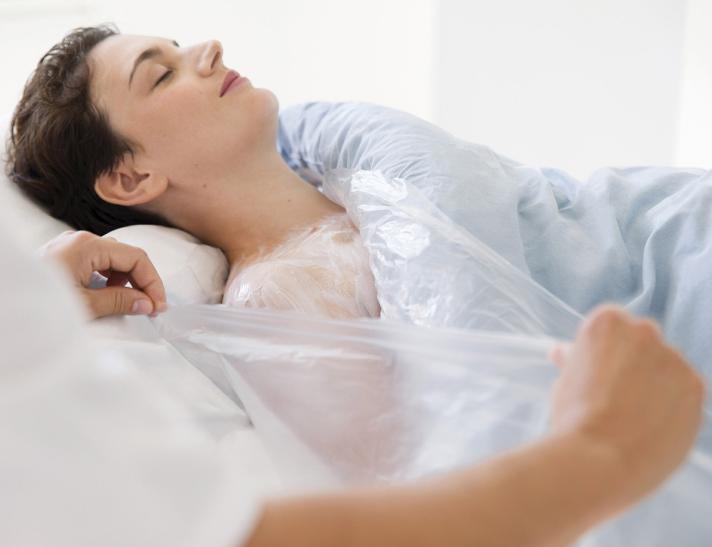 Dermatological Hydrotherapy treatments
Hydromassage Bath
Showers and general sprays
Filiform shower
Scalp Spraying
Localized Spraying
Thermal water compresses
Underwater massage
Oral hydrotherapy treatments
Mouthwashing bath
Oral spray
Gingival shower
Dermatological hydrating treatments
Body wrap with emollient cream
Moisturizing modeling massage of the body
Facial treatment with emollient cream
Complete scalp treatment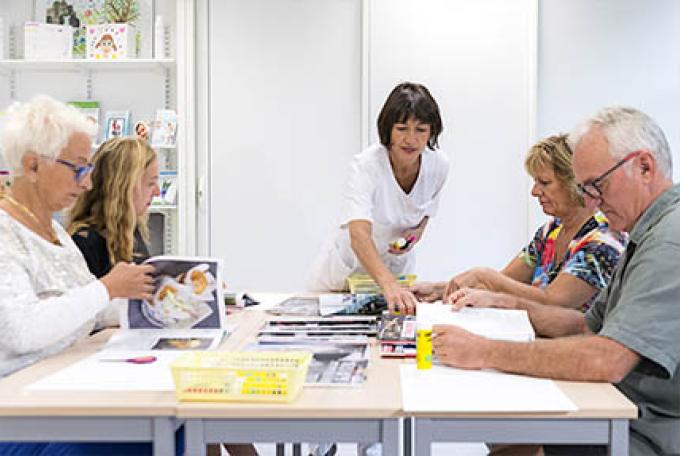 More than just hydrotherapy treatments, it's time away, time to talk, share, recuperate…
Often, a treatment at Avène means getting back in touch with a gentler, more soothing way of life.
Our guests can attend workshops and conferences offering information and support on how to improve everyday well-being.
This will help you take the right steps to reduce anxiety and stress and take back control of your body.
Take advantage of these sessions, which are also an opportunity to talk and share experiences.
Well-being
and Socio-Aesthetic workshops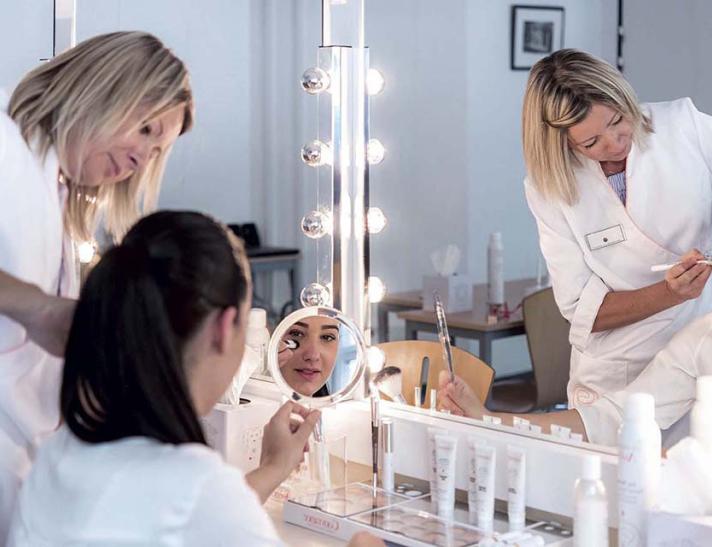 Well-being and Relaxation
Methods to learn to "let go", evacuate stress and find serenity and appeasement.
Expression and exchange workshops
Led by a psychologist, these workshops are spaces for listening and sharing where you can express your life and experiences with other people living in similar situations.
Maquillage médical et correcteur
Cet atelier permet, avec l'aide d'une spécialiste, d'apprendre les techniques spécifiques de "camouflage" pour neutraliser harmonieusement les imperfections ou cicatrices sur le visage ou le corps.
Rejuvenating makeup
Because the disease can cause signs of aging to appear early, during this workshop you will learn makeup techniques to eliminate traces of fatigue and restore the youthfulness of your complexion. Healthy glow guaranteed !
Hygiene and hydration
you will find many practical tips on the steps to take to take care of your skin, bad habits to ban, how to apply a treatment...
Sport and Health Conference : this conference is presented by a general practitioner and looks at the benefits associated with sport, as well as the main mechanisms involved.
Modified gymnastics
Lymphoedema workshop : these sessions are led by a physiotherapist and will help you rediscover the desire to exercise and improve your mobility.
Sporting activities : exercise is important for your health and quality of life, so our trainers offer sessions of: Nordic walking, Gentle workouts, Energetic workouts, Outdoor workouts, Fitness, Yoga, Pilates, Qi Gong, Zumba.
Onco Nutrition Conference : Led by a dietitian.
Hydrotherapy Conference : presented by the Director of the Hydrotherapy Centre. An opportunity to learn all about Avène Thermal Spring Water, its properties, its history, the therapy programme and the treatments. And to ask any questions you may have...